The search for Gabby Petito may have come to an end.
On Sunday, Sept. 19, the Denver branch of the FBI, the National Park Service and law enforcement announced they found a body "consistent with the description" of the influencer, who was reported missing earlier this month after embarking on a road trip with fiancé Brian Laundrie. However, the person's identity has not yet been confirmed.
"Earlier today, human remains were discovered, consistent with the description of Gabrielle "Gabby" Petito," an FBI official said at a press conference. "Full forensic identification has not been completed to confirm 100 percent that we found Gabby, but her family has been notified of this discovery. The cause of death has not been determined at this time."
News of the discovery of the remains, found in the vicinity of Spread Creek Dispersed Camping Area in the Bridger-Teton National Forest in Wyoming, comes 18 days after Brian, 23, returned without Gabby, 22, to the North Port, Fla. home the couple shared with his parents, and eight days after her family reported her missing. Authorities are also currently trying to locate Brian, a person of interest in the case who recently went missing himself.
After Sunday's press conference, North Port police said in a statement on Twitter, "Saddened and heartbroken to learn that Gabby has been found deceased. Our focus from the start, along with the FBI, and national partners, has been to bring her home. We will continue to work with the FBI in the search for more answers."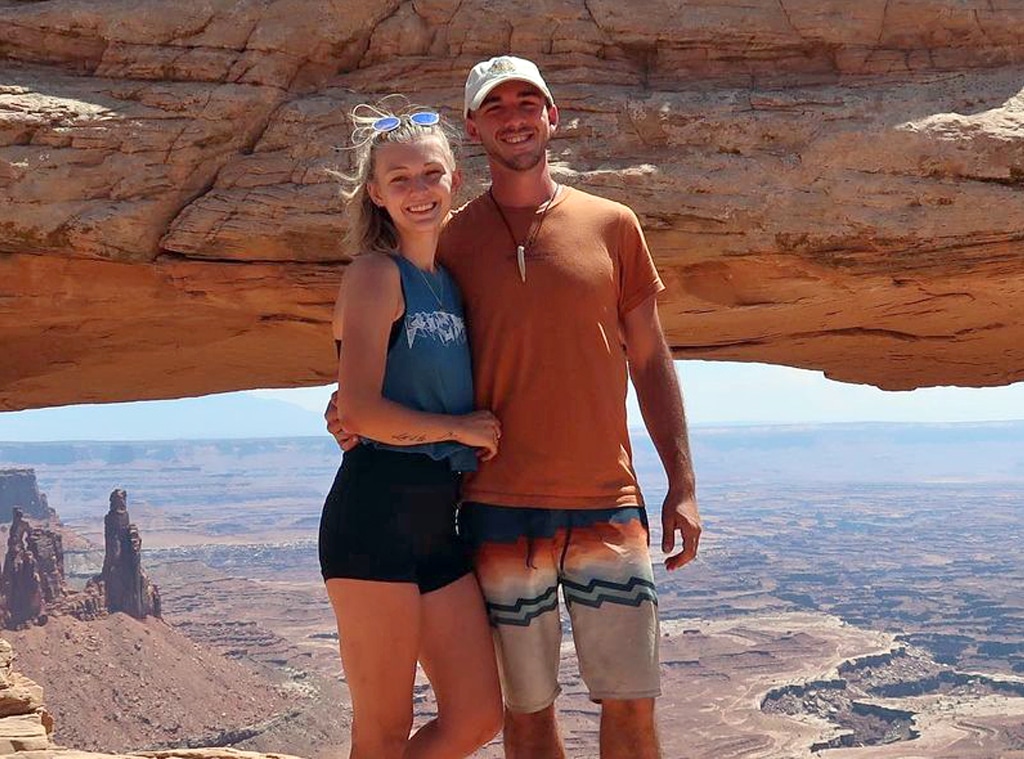 Earlier in the day, Coroner of Teton County, Wy. Brent Blue told E! News, "I can confirm that we have dispatched a deputy coroner to the Teton National Forest where a body was found. We do not have the identity, yet. We do not know the gender."
As for Brian, North Port police said on Friday, Sept. 17, that his parents claim to have not seen him since three days prior when he went on a hike in the Carlton Reserve area near the city. A lawyer for Gabby's family later said in a statement, "All of Gabby's family want the world to know that Brian is not missing, he is hiding. Gabby is missing."
An attorney for Brian and his family has not responded to their remarks or commented otherwise on his alleged disappearance. Before Gabby's fiancé was reported missing, the lawyer said in a statement that Brian would not speak about the case because "intimate partners are often the first person law enforcement focuses their attention on in cases like this and the warning that 'any statement made will be used against you' is true, regardless of whether my client had anything to do with Ms. Petito's disappearance."
– More Articles from Around the Web –
No arrests have been made in connection with the case. "It is important to note that while Brian is a person of interest in Gabby's disappearance, he is not wanted for a crime," the police have said. "We are not currently working a crime investigation. We are now working a multiple missing person investigations."
—Reporting by Spencer Lubitz